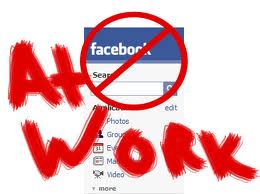 I think Spain has been both insulted AND praised at the same time by the below Swedish video. It is provided by the Swedish documentary program "The Swedish View". The documentary "deconstructs" why SPAIN has been named "The Hardest Working Nation in Europe". In short, it comments on Spain's long work day – by the clock, but much of which, according to the program, is taken up by long lunches, coffee breaks, and updating Facebook pages.

The above video is in Swedish with Spanish subtitles (translated to English via Google Translator further below) but here they are:
"Con ustedes, la gente más trabajadora de Europa". Así presenta el periodista sueco a los españoles que trabajan dentro de un edificio de oficinas ubicado en el centro financiero de Madrid. Con un irónico "Olé", prosigue: "Vean si no, las 20:00 horas y todavía hay gente trabajando", afirma señalando las ventanas.

"¿Pero es que en este país no tienen jornada laboral de 8 horas?", se pregunta extrañado. "¿Toda esta gente entró a trabajar a las 9:00 horas?".

El programa, muy crítico con la forma de trabajar en España, señala a distintos trabajadores: "Éste entró a las 10:30 horas", "Éste pasó dos horas comiendo", "Ésta estuvo dos horas conectada a Facebook".

A continuación, se pregunta: "Veamos cómo es la vida después del trabajo…". Y sorprendido, como si se tratara de gente rarísima exclama "¡En el trabajo! Incluso después del trabajo, la gente continúa haciendo tiempo en el puesto de trabajo".

El documental muestra a un 'trabajador' leyendo el periódico al tiempo que 'calienta la silla'. "Listo, mañana podré decir que me he quedado hasta las 22:00 horas". Entonces su compañera se acerca y le pregunta: "¿Vamos de copas?". A lo que él contesta: "No, que tengo mucho curro, hoy he estado todo el día charlando por los pasillos y no he podido hacer nada".

El documental irónico y crítico de principio a fin con la forma de trabajar en España concluye con uno diciendo: "Yo también quiero un ascenso, me quedaré haciendo tiempo subiendo mis fotos a Facebook".

"Lo dicho, el pueblo más trabajador de Europa", concluye.
The above video and brief article was posted today on Qué.es newspaper.
Now, passing the above through Google Translator, it comes out in English as the below:
"With you, the hardest working people in Europe. " Thus introduced to the Spanish Swedish journalist working in an office building located in the heart of Madrid. With an ironic "Olé", he continues: "Look if not 20:00 and there are still people working, "he says pointing to the windows.

"But is that in this country are working day of 8 hours?" he asks in surprise. "All these people came to work at 9:00 am?".

The program, very critical of the way to work in Spain, pointing to different workers: "This came at 10:30," He spent two hours eating, "" It was two hours connected to Facebook. "

It then asks: "Let's see how is life after work …. " And surprise, as if they were rare people exclaimed "At work! Even after work, people are still doing time in the workplace. "

The documentary shows a "worker" reading the newspaper while 'heating the chair'. "Ok, tomorrow I can say I've stayed until 22:00. " Then his companion and asks: "Are we going for drinks?". To which he replied: "No, I have a lot of work, today I have been all day chatting in the corridors and I could not do anything. "

The ironic and critical documentary from beginning to end with how to work in Spain ends with one saying: "I want a promotion, I'll be doing time uploading my photos to Facebook."

"Like I said, the hardest working people in Europe", he concludes.
Share THIS on Facebook!