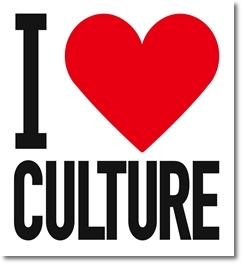 If you're in an environment created by you, like your own house where you control everything, be happy as a hermit crab. But if you live outside in the real world, be prepared for things that rock your psychological boat, things that make you nauseous.
Moving to another country can often make foreigners somewhat nauseous, perplexed, and oftentimes downright angry. Said another way, it's one thing to "go with the flow" and another thing to "make waves because you don't like the water". (huh?!?!) If you don't like the water, stay on the beach and watch others have fun –  but then you have no right to complain just because you don't want to muss-up your fresh pedicure.
There's an old R.E.M. song called "STAND", with one lyric saying, "Stand in the place where you live." That's how I try to live my life. BE where you are in the moment. Take expat life with several grains of salt – and sugar – and 'season' your way to assimilation and inner peace. (break out the incense and find your third eye!)
Some people LOVE to rock that boat, man, just because it's their way or the highway, their cooking or you-pay-take-out, their preferences or your misery. A lot of Americans have real difficulty assimilating upon moving to Spain. Sure, most Americans have a certain superiority complex. I do, too. It's inbred and more deeply engrained every time we sing the National Anthem. I'm living proof! I get misty-eyed every time I hear it! It's much harder to think and reason for ourselves than follow the same principals taught us since birth. I'm certain the youth leagues created by history's dictators truly believed in their causes, too.
Spain, as with any country, has its charms but also has its flaws. There. You see? "Charms" & "Flaws". Two very subjective words. One man's charms are another man's flaws. It all comes down to perspective. How can one become objective in his perspective? That's a toughy. It takes real self control – and self control doesn't happen overnight.
I see it every year. A new batch of expatriate university students come to study in Spain. Woo Hoo! Party-Year Abroad! It's hard to blame them, really. This may well be their first time visiting another country and the only thing they may know about Spain is the bullfights, flamenco, paella, and SANGRIA! And… that's about as far as many get by the end of their study term in Spain. Many take along their home-countries in their back pockets, stick closely with their hometown friends, and few can take off their blinders to experience Real Spain.
For those only living here for a year, I get it. It's only a year, right? But it's a year of opportunity to open those eyes, experience new things, meet new people, and compare your own culture and customs to others. Compare the good and the bad in your eyes – but do it objectively, if possible. What's considered good by you, "charms", may be considered bad by them, "flaws", and vice versa.
Those living-and-working in Spain have fewer-to-no excuses not to assimilate. As positive and beneficial as it may be, we can't expect a country & culture to suddenly "pull itself up by its bootstraps" when the going gets tough. Apart from the elite class, Spain is a country which has been desperately poor and (sometimes) starving for 75 out of the last 100 years, and 40 of those under the heavy thumb of a brutal dictator.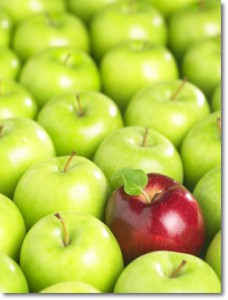 I'm not suggesting Expats relinquish their individual personalities. Of course not. Everyone is – and should be – unique. If you want purple hair, great! Dye your hair purple. Your purple hair doesn't infringe upon the comfort of others. Keep in mind WHERE you're living. Hanging an American flag outside your balcony probably won't win you many Spanish friends, and thereby shutting one cultural door of opportunity. Having purple hair doesn't suggest you're a purple-hair purest, just unusual, but hanging the American flag on your balcony, well…
Spain now, finally, has freedom of speech, freedom of religion, as well as all the other freedoms modern, western countries enjoy – and then some! Spain is still "different", but that's changing, too.
Scoring cultures is a dangerous game, one which will only leave you frustrated. ("Mine's better than your's because…") That's not to say a lack of [what many would call] quality customer service, Wal-Marts, and 24-hour supermarket shopping should make you happy living here, but appreciate that it's not the SAME as where you came from. If all countries were the same, what would be the point in traveling?
As for Spain, my friends, it is what it is. For good and for bad, try to take pleasure in the differences and don't fight them – unless they pose a threat to your well-being, of course. Live WITH the people and their customs in your community. Don't live against them.
Share THIS on Facebook!