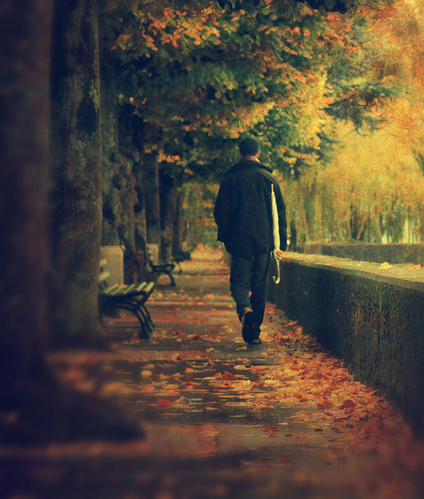 Seven years I've been living in the same working-class neighborhood in Madrid, Spain. For the first six years I have somewhat proudly proclaimed myself as "The American of the Neighborhood", never finding evidence to refute this. Times change.
No, I don't hang the American flag from my balcony nor do I play American music so loud so the entire neighborhood can hear it. Nor do I ask merchants, 'Excuse me, do you speak English?'. That's just silly. In fact, I don't want ANYONE to know I'm American. They can already figure out I'm not Spanish by my 'look' and accent/vocabulary so if they're curious enough, they can ask and I'll tell them. A few have asked, too, and don't treat me differently upon hearing the answer.
Local shopkeepers, about which I wrote in my "Feels Like Home When Merchants Know Your Name" blog post, have told me on one or two occasions that they think someone else from my country lives in the area. Not surprisingly, Spaniards sometimes confuse Americans with Brits with Irish with Australians and even with Germans because we really do look a lot alike. I have heard a small handful of people, maybe 4 or 5, speaking English around the neighborhood, but they've all been British – which is ALSO surprising to find here.
In the last year I discovered one of my neighbors, living within a literal stone's-throw from me, is (likely) from the United States and about my age, maybe a little younger. No, I haven't spoken with him yet, but I've heard him speak in perfect American English on his mobile phone and even sing classic American English-language songs from a distance. Sure, he could also be Canadian, I guess, but that's even less likely.
Needless to say, I don't suffer from The Ugly American Syndrome and have made every effort to assimilate myself into the Spanish social culture. My interactions with Americans only take place online and I don't have a single face-to-face American friend in Madrid. That's mostly by design. But don't misunderstand. I'm not at all anti-American.  I'm just pro-Spanish.
I must say that something about his presence does make me feel a bit different, not so special or unique anymore. I know many readers will encourage me to introduce myself, make a new friend, and share our common stories and experiences, but I'm resistant to this idea. I'm afraid to open that door. It could seriously change the dynamic of my Spanish experience and lifestyle, one I love so dearly.
I'm a true believer that one should "Stand In The Place Where You Live" (lyric from the R.E.M. song, "Stand"). Sure, I pined to live in Madrid for many years from Ohio, USA, but now that I'm here, I'm perfectly happy.
Share THIS on Facebook!