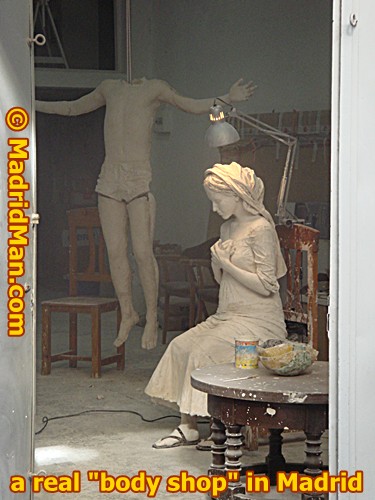 YIKES!
Imagine my surprise when I walked through my local neighborhood and saw
this through an open door; a seated woman and a headless man hanging
from a cable with his arms outstretched!
Clearly, this some kind of
sculpture workshop but wow, they were so realistic! The room was full
of dust and I peaked around the door a bit to see the workman/artist
working on another piece wearing, thankfully, a protective mask.
Share THIS on Facebook!