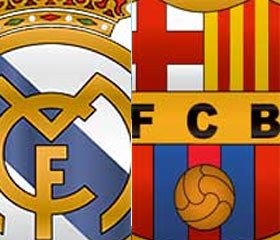 Real Madrid travels to very hostile territory in Barcelona's Camp Nou Stadium on Sunday, 29 November 2009 (7pm local time) to face FC Barcelona in "El Clásico: Part 1" for the current season. Real Madrid hopes to have their 29-year old would-be star, Cristiano Ronaldo, back on the field after a 11-game injury hiatus to make good on his status as "the most expensive football player in the world". Even if he returns for this important match it's not likely he'll be much of a factor until he's at 100% once again.
Image via Wikipedia
Barça will have its work cut out for them even though they claim home field advantage. No doubt thestands at Camp Nou Stadium will be filled to capacity as this is one of the greatest matchups in Spanish soccer's history, no matter the standing of the teams playing. Both Barcelona & Real Madrid are at the top of the Primera División statistics, Real Madrid with a slight lead over number two FC Barcelona.
Real Madrid needs this win not only to further secure their position at the top of the league but also so revenge late last season's 6-2 loss to Barcelona in Madrid's Santiago Bernabeu Stadium.
"How can I listen to the Real Madrid – Barcelona football game online?"
Answer: Go to MadridMan's Madrid Radio, TV, Music & Movies Page or BarcelonaMan's Barcelona Radio page for a number of links to radio stations which may broadcast the game online. Best bets include Radio Nacional de España, Radio Marca, and some of the Barcelona-based radio stations too. Keep in mind that the stations broadcast in SPANISH or Catalán.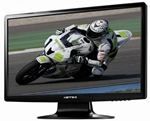 "How can I watch the Real Madrid – Barcelona football game online?"
Answer: That's tougher. Due to copyright laws and the like you really can't. BUT….., I saw some mention on another website about the possibility of finding it (and others) broadcast online through UStream.TV and Justin.TV. I don't know if you really should – but that's for your conscience to decide. Personally, I wouldn't do it but… I'm just sayin'.

"How can I watch the Real Madrid – Barcelona football game on TV?"
Answer: Check GOLTV or Canal+. Chances are excellent that it'll be a Pay-Per-View broadcast as it was last season when they charged 12 Euros to watch on TV.
Who to cheer for? Who do you like? Who's your daddy? Or do you care at all??
Share THIS on Facebook!